Wedding§ittigen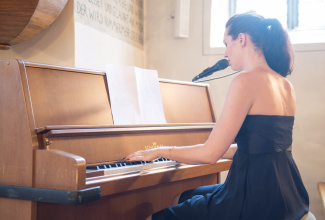 Nyna is a professional singer (pop, jazz, soul, classical) who acccompanies herself on the piano.
Nyna Dubois - Professionelle Eventängerin mit eigener Pianobegleitung (Pop/Jazz/
Musician - Acoustic, Alleinunterhalter, Cover, Female singer, Karaoke, Keyboard player, One Man Band, Piano Bar, Voice & piano (solo) - Wedding
Bern, CH
---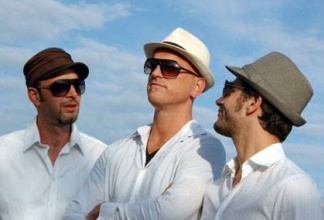 Der Bandname ist Programm. Wir spielen unsere Lieblingslieder unplugged
Lieblingslieder
Band - Acoustic, Cover, Semi- & Acoustic duo/trio voice & guitar - Wedding
Bern, CH
---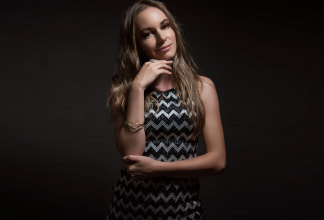 Book a singer, get your soundtrack for events and weddings
Sina Anastasia - Eventsängerin für jeden Anlass
Musician - Acoustic, Cover, Female singer - Wedding
Birrwil, CH
---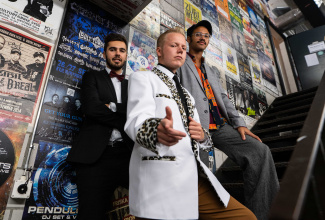 The Rockabilly trio from Switzerland plays good old 50's hits as good as their own songs.
Tommy Romero - Gentleman of Rock`n`Roll
Band - Rockabilly Partyband, Trio - Wedding
Ittigen, CH
---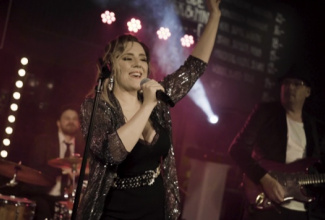 Professional Live Partyband for Corporate Events, Weddings, Privat Functions and more...
FLUGMODUS
Band - Cover, Gala Band / Ball Orchestra, Pop-Rock Partyband - Wedding
Basel, CH
---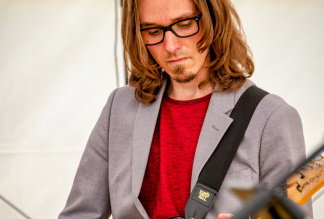 Swiss Topseller - Pro Musician | Guitar & Vocals | Weddings, Anniversaries, Corporate Events etc.
Daniel Schramm - Guitarist, Singer & Songwriter
Musician - Acoustic, Cover, Guitarist, Harmonica, Male singer, Voice & guitar (solo) - Wedding
Altwis, CH
---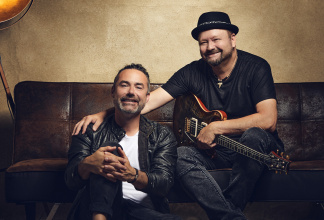 Modern Cover Duo with Massive Sound - High Quality - Unique Concept - Small Band sounds BIG
The Murphys
Band - Cover, Duo, Pop-Rock Partyband - Wedding
Brunnen, CH
---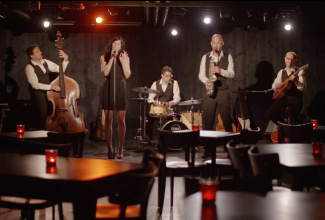 jazz, Blues ,Funk, Soul, Pop 100% Live
bloomnotes
Band - Cover - Wedding
Murten, CH
---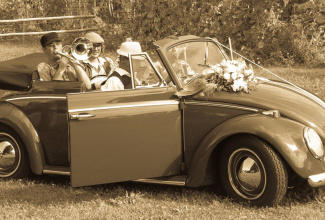 Band Wedding - New Orleans Jazz, Traditional, Blues, Folk
Les Solörs
Band - Cover - Wedding
Solothurn, CH
---
442
Si è verificato un errore, siete pregati di ricaricare la pagina. Se il problema persiste, contattate l'amministratore
0
---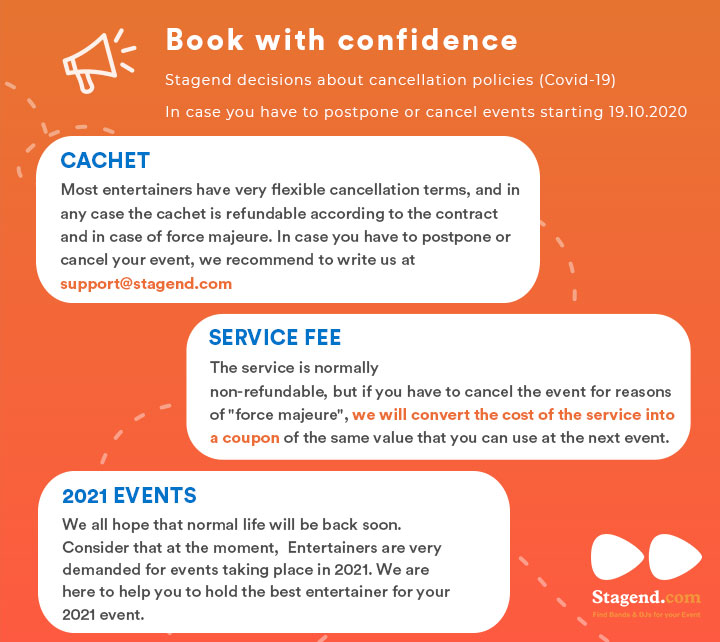 Via G. Bagutti 10
CH-6900 Lugano
Sonnenstrasse 31
DE-80331 München
VAT: CHE-464.915.772



Contact us
Organisers & Help
Entertainers & Help
QmFuZCxESixEYW5jZXIsRW5zZW1ibGUsRW50ZXJ0YWluZXIsTWFnaWNpYW4sTXVzaWNpYW4sU29sbyxTcGVha2VyLEFjb3VzdGljIE11c2ljLEFjcm9iYXRzLEhhcm1vbmljYSxQYW5waXBlLEhhcnBpc3QsQXRobGV0ZSBTcGVha2VyLEFjdG9yLFNhbnRhIENsYXVzLEJhbGxvb24gVHdpc3RlcixCaWcgQmFuZCxCcmFzcyBCYW5kLFN0YW5kLXVwIENvbWVkaWFuLENhYmFyZXQsU2luZ2VyLENhcmljYXR1cmlzdCxHdWl0YXJpc3QsQ2xvd24sQ29tZWRpYW4sQ2hvaXIsQ291bnRyeSBEYW5jZXIsQ3Jvb25lcixEYW5jZSBHcm91cCxCZWxseSBEYW5jZXIsRHVvLENsYXNzaWNhbCBEdW8sRmFjZSBQYWludGVyLEZpcmUgSnVnZ2xlcixGbGFtZW5jbyBEYW5jZXIsRmx1dGlzdCxKdWdnbGVyLEEgQ2FwcGVsbGEgR3JvdXAsR3VnZ2VuLEhpcCBIb3AgRGFuY2VyLEh1bGEgRGFuY2VyLEthcmFva2UsTGF0aW4gRGFuY2VyLFdvb2R3aW5kIEJhbmQsTGl2aW5nIERvbGwsTWFnaWMgZm9yIENoaWxkcmVuLE1hcmlhY2hpLE1lbnRhbGlzdCxNb2RlcmF0b3IsTW90aXZhdGlvbmFsIFNwZWFrZXIsT25lLU1hbiBCYW5kLE9uZW1hbiBCYW5kLE9yY2hlc3RyYSxDaGFtYmVyIE9yY2hlc3RyYSxPcmdhbmlzdCxPcmlnaW5hbCBNdXNpYyxQZXJjdXNzaW9uLFBlcmN1c3Npb25pc3QsUGlhbmlzdCxQcmVzZW50ZXIsQ29uanVyZXIsU3RyaW5nIFF1YXJ0ZXR0LFJhcHBlcixTYXhvcGhvbmUsSW1wZXJzb25hdG9yLFN0ZWVsIERydW0gUGxheWVyLFN0ZWVscGFuIFBsYXllcixUYW5nbyBEYW5jZXIsVGFwIERhbmNlcixLZXlib2FyZCBwbGF5ZXIsQ292ZXIsVHJpYnV0ZSxUcmlvLFN0cmluZyBUcmlvLFRydW1wZXQgUGxheWVyLFZKLFZlbnRyaWxvcXVpc3QsVmlvbGluaXN0LENlbGxpc3QsV2Fsa2FjdHMsMjBzIE11c2ljLDMwcyBNdXNpYyw0MHMgTXVzaWMsNTBzIE11c2ljLDYwcyBNdXNpYyw3MHMgTXVzaWMsODBzIE11c2ljLDkwcyBNdXNpYyxBZnJpY2FuIE11c2ljLEFsdGVybmF0aXZlLEFtYmllbnQsQmFsbHJvb20sQmx1ZWdyYXNzLEJsdWVzLEJyYXppbGlhbiBNdXNpYyxDYXJyaWJlYW4gTXVzaWMsQ2VsdGljIE11c2ljLENoYW1iZXIgTXVzaWMsQ2hyaXN0aWFuIE11c2ljIC8gR29zcGVsLENocmlzdG1hcyBNdXNpYyxDbGFzc2ljYWwgTXVzaWMsQ291bnRyeSxDdWJhbiBNdXNpYyxEaXNjbyBEYW5jZSxEaXNjbyxFbGVjdHJvLEVsZWN0cm9uaWMsRmxhbWVuY28sRm9sayxGdW5rLEZ1c2lvbixHcmVlayBNdXNpYyxHcm9vdmUsR3J1bmdlLEd5cHN5LEhhd2FpaWFuIE11c2ljLEhpcCBIb3AsSG9ua3kgVG9uayxIb3VzZSAvIFRlY2hubyxJbmRpZSxJbmR1c3RyaWFsLElyaXNoIE11c2ljLEl0YWxpYW4gTXVzaWMsSmFtLEphenosTGF0aW4gTXVzaWMsTG91bmdlIE11c2ljLE1ldGFsLEhlYXZ5IE1ldGFsLE1pZGRsZSBFYXN0ZXJuIE11c2ljLE9sZGllYmFuZHMsTmV3IEFnZSxPbGRpZXMsT3BlcmEsUG9sa2EsUG9wLFB1bmssUiZCLFJhZ3RpbWUsUmFwLFJlZ2dhZSxSb2NrLEhhcmQgUm9jayxSb2NrYWJpbGx5LFNhbHNhIC8gTWVyZW5ndWUsU2NobGFnZXIsU2thLFNvdWwsU291dGhlcm4gUm9jayxTdXJmIC8gQmVhY2gsU3dpbmcsVGFuZ28sVGljaW5lc2UgTXVzaWMsV29ybGQgTXVzaWMsQmFuZCBLYXJhb2tlLERKIEthcmFva2UsT3JpZ2luYWwgTXVzaWMgQmFuZCxDb3ZlcmJhbmQsQ292ZXIgQmFuZCxDb3ZlciBCYW5kIDIwcyxDb3ZlciBCYW5kIDMwcyxDb3ZlciBCYW5kIDQwcyxDb3ZlciBCYW5kIDUwcyxDb3ZlciBCYW5kIDYwcyxDb3ZlciBCYW5kIDcwcyxDb3ZlciBCYW5kIDgwcyxDb3ZlciBCYW5kIDkwcyxBbHRlcm5hdGl2ZSBDb3ZlciBCYW5kLEJsdWVncmFzcyBDb3ZlciBCYW5kLEJsdWVzIENvdmVyIEJhbmQsUm9jayBDb3ZlciBCYW5kLFB1bmsgQ292ZXIgQmFuZCxNZXRhbCBDb3ZlciBCYW5kLENvdW50cnkgQ292ZXIgQmFuZCxEaXNjbyBEYW5jZSBDb3ZlciBCYW5kLFRyaWJ1dGUgQmFuZCxBbHRlcm5hdGl2ZSBUcmlidXRlIEJhbmQsQmx1ZXMgVHJpYnV0ZSBCYW5kLENvdW50cnkgVHJpYnV0ZSBCYW5kLEl0YWxpYW4gTXVzaWMgVHJpYnV0ZSBCYW5kLE1ldGFsIFRyaWJ1dGUgQmFuZCxQdW5rIFRyaWJ1dGUgQmFuZCxSb2NrIFRyaWJ1dGUgQmFuZCxSYWRpbyBESixSYWRpbyBESiAyMHMsUmFkaW8gREogMzBzLFJhZGlvIERKIDQwcyxSYWRpbyBESiA1MHMsUmFkaW8gREogNjBzLFJhZGlvIERKIDcwcyxSYWRpbyBESiA4MHMsUmFkaW8gREogOTBzLEFsdGVybmF0aXZlIFJhZGlvIERKLEFtYmllbnQgUmFkaW8gREosQmx1ZXMgUmFkaW8gREosQ291bnRyeSBSYWRpbyBESixEaXNjbyBEYW5jZSBSYWRpbyBESixFbGVjdHJvIFJhZGlvIERKLEhpcCBIb3AgUmFkaW8gREosSG91c2UvVGVjaG5vIFJhZGlvIERKLEluZGllIFJhZGlvIERKLEl0YWxpYW4gTXVzaWMgUmFkaW8gREosSmF6eiBSYWRpbyBESixQb3AgUmFkaW8gREosUiZCIFJhZGlvIERKLFJvY2sgUmFkaW8gREosUm9ja2FiaWxseSBSYWRpbyBESixXb3JsZCBNdXNpYyBSYWRpbyBESixMb3VuZ2UgREosQW1iaWVudCBMb3VuZ2UgREosQmx1ZXMgTG91bmdlIERKLERpc2NvIERhbmNlIExvdW5nZSBESixFbGVjdHJvIExvdW5nZSBESixHcm9vdmUgTG91bmdlIERKLEhvdXNlL1RlY2hubyBMb3VuZ2UgREosSmF6eiBMb3VuZ2UgREosUiZCIExvdW5nZSBESixTb3VsIExvdW5nZSBESixBY291c3RpYyBCYW5kLEFjb3VzdGljIEJhbmQgMjBzLEFjb3VzdGljIEJhbmQgMzBzLEFjb3VzdGljIEJhbmQgNDBzLEFjb3VzdGljIEJhbmQgNTBzLEFjb3VzdGljIEJhbmQgNjBzLEFjb3VzdGljIEJhbmQgNzBzLEFjb3VzdGljIEJhbmQgODBzLEFjb3VzdGljIEJhbmQgOTBzLEFjb3VzdGljIEJhbmQgQW1iaWVudCxBY291c3RpYyBCYWxscm9vbSBCYW5kLEFjb3VzdGljIEJsdWVzIEJhbmQsQWNvdXN0aWMgQ291bnRyeSBCYW5kLEFjb3VzdGljIEZvbGsgQmFuZCxBY291c3RpYyBHeXBzeSBCYW5kLEFjb3VzdGljIEluZGllIEJhbmQsQWNvdXN0aWMgSXJpc2ggTXVzaWMgQmFuZCxBY291c3RpYyBJdGFsaWFuIE11c2ljIEJhbmQsQWNvdXN0aWMgSmFtIEJhbmQsQWNvdXN0aWMgSmF6eiBCYW5kLEFjb3VzdGljIExvdW5nZSBCYW5kLEFjb3VzdGljIE1pZGRsZSBFYXN0ZXJuIE11c2ljIEJhbmQsQWNvdXN0aWMgTmV3IEFnZSBCYW5kLEFjb3VzdGljIFJvY2sgQmFuZCxBY291c3RpYyBFbnNlbWJsZSxBY291c3RpYyBNdXNpY2lhbixBY291c3RpYyBCbHVlcyBNdXNpY2lhbixBY291c3RpYyBDb3VudHJ5IE11c2ljaWFuLEFjb3VzdGljIEZvbGsgTXVzaWNpYW4sQWNvdXN0aWMgR3lwc3kgTXVzaWNpYW4sQWNvdXN0aWMgSW5kaWUgTXVzaWNpYW4sQWNvdXN0aWMgSXJpc2ggTXVzaWMgTXVzaWNpYW4sQWNvdXN0aWMgSXRhbGlhbiBNdXNpYyBNdXNpY2lhbixBY291c3RpYyBMb3VuZ2UgTXVzaWNpYW4sQWNvdXN0aWMgTWlkZGxlIEVhc3Rlcm4gTXVzaWMgTXVzaWNpYW4sQWNvdXN0aWMgTmV3IEFnZSBNdXNpY2lhbixBY291c3RpYyBSb2NrIE11c2ljaWFuLENocmlzdGlhbiAvIEdvc3BlbCBDaG9pcixTb3VsIENob2lyLEFmcmljYW4gTXVzaWMgUGVyY3Vzc2lvbmlzdCxCcmF6aWxpYW4gTXVzaWMgUGVyY3Vzc2lvbmlzdCxDYXJyaWJlYW4gTXVzaWMgUGVyY3Vzc2lvbmlzdCxDdWJhbiBNdXNpYyBQZXJjdXNzaW9uaXN0LEphenogUGVyY3Vzc2lvbmlzdCxXb3JsZCBNdXNpYyBQZXJjdXNzaW9uaXN0LFNheG9waG9uZSBCbHVlcyxTYXhvcGhvbmUgRnVuayxTYXhvcGhvbmUgRnVzaW9uLFNheG9waG9uZSBKYXp6LFNheG9waG9uZSBSJkIsU2F4b3Bob25lIFNrYSxTYXhvcGhvbmUgU291bCxQaWFuaXN0IEJsdWVzLFBpYW5pc3QgRnVzaW9uLFBpYW5pc3QgSmF6eixQaWFuaXN0IFImQixQaWFuaXN0IENsYXNzaWNhbCBNdXNpYyxQaWFuaXN0IFNvdWwsUGlhbmlzdCBIb25reSBUb25rLFBpYW5pc3QgTG91bmdlLFBpYW5pc3QgUmFndGltZSxTaW5nZXIgMjBzLFNpbmdlciAzMHMsU2luZ2VyIDQwcyxTaW5nZXIgNTBzLFNpbmdlciBBZnJpY2FuIE11c2ljLFNpbmdlciBCYWxscm9tIE11c2ljLFNpbmdlciBCbHVlcyxTaW5nZXIgQ2VsdGljIE11c2ljLFNpbmdlciBDaHJpc3RpYW4gTXVzaWMgLyBHb3NwZWwsU2luZ2VyIENocmlzdG1hcyBNdXNpYyxTaW5nZXIgQ291bnRyeSxTaW5nZXIgRm9sayxTaW5nZXIgRnVuayxTaW5nZXIgR3JlZWsgTXVzaWMsU2luZ2VyIEd5cHN5LFNpbmdlciAgSGlwIEhvcCxTaW5nZXIgSXJpc2ggTXVzaWMsU2luZ2VyIEl0YWxpYW4gTXVzaWMsU2luZ2VyIEphbSxTaW5nZXIgSmF6eixTaW5nZXIgTG91bmdlLFNpbmdlciBNaWRkbGUgRWFzdGVybiBNdXNpYyxTaW5nZXIgT3BlcmEsU2luZ2VyIFBvcCxTaW5nZXIgUiZCLFNpbmdlciBSYXAsU2luZ2VyIFNvdWwsU2luZ2VyIFdvcmxkIE11c2ljLFZpb2xpbmlzdCBCbHVlZ3Jhc3MsVmlvbGluaXN0IENlbHRpYyBNdXNpYyxWaW9saW5pc3QgQ2hhbWJlciBNdXNpYyxWaW9saW5pc3QgQ2xhc3NpY2FsIE11c2ljLFZpb2xpbmlzdCBDb3VudHJ5LFZpb2xpbmlzdCBGb2xrLFZpb2xpbmlzdCBHeXBzeSxWaW9saW5pc3QgSXJpc2ggTXVzaWMsR3VpdGFyaXN0IEFsdGVybmF0aXZlLEd1aXRhcmlzdCBCbHVlZ3Jhc3MsR3VpdGFyaXN0IEJsdWVzLEd1aXRhcmlzdCBDaHJpc3RpYW4gTXVzaWMgLyBHb3NwZWwsR3VpdGFyaXN0IENvdW50cnksR3VpdGFyaXN0IEZsYW1lbmNvLEd1aXRhcmlzdCBGb2xrLEd1aXRhcmlzdCBHeXBzeSxHdWl0YXJpc3QgSGF3YWlpYW4gTXVzaWMsR3VpdGFyaXN0IElyaXNoIE11c2ljLEd1aXRhcmlzdCBJdGFsaWFuIE11c2ljLEd1aXRhcmlzdCBKYW0sR3VpdGFyaXN0IEphenosR3VpdGFyaXN0IFNvdWwsR3VpdGFyaXN0IFRhbmdvLENlbGxpc3QgQmx1ZXMsQ2VsbGlzdCBDaGFtYmVyIE11c2ljLENlbGxpc3QgQ2xhc3NpY2FsIE11c2ljLENlbGxpc3QgSmF6eixDZWxsaXN0IFNvdWwsT3JnYW5pc3QgQ2hyaXN0aWFuIE11c2ljIC8gR29zcGVsLEhhcnBpc3QgQ2VsdGljIE11c2ljLEhhcnBpc3QgTXVzaWNhIGRhIENhbWVyYSxIYXJwaXN0IENsYXNzaWNhbCBNdXNpYyxIYXJwaXN0IElyaXNoIE11c2ljLFRydW1wZXQgUGxheWVyIEJsdWVzLFRydW1wZXQgUGxheWVyIEZ1bmssVHJ1bXBldCBQbGF5ZXIgRnVzaW9uLFRydW1wZXQgUGxheWVyIEphenosVHJ1bXBldCBQbGF5ZXIgUiZCLFRydW1wZXQgUGxheWVyIFNrYSxUcnVtcGV0IFBsYXllciBTb3VsLENsdWIgREosQ2xvd24gTWFnaWNpYW4sQ29tZWRpYW4gTWFnaWNpYW4sQ2xvd24gQmFsbG9vbiBUd2lzdGVyLENsb3duIEp1Z2dsZXIsVmludGFnZSBESixWaW50YWdlIERKIDIwcyxWaW50YWdlIERKIDMwcyxWaW50YWdlIERKIDQwcyxWaW50YWdlIERKIDUwcyxWaW50YWdlIERKIDYwcyxWaW50YWdlIERKIDcwcyxWaW50YWdlIERKIDgwcyxWaW50YWdlIERKIDkwcyxNYXJpYWNoaSBCYW5kLER1byAyMHMsRHVvIDMwcyxEdW8gNDBzLER1byA1MHMsRHVvIDYwcyxEdW8gNzBzLER1byA4MHMsRHVvIDkwcyxEdW8gQmx1ZWdyYXNzLER1byBCbHVlcyxEdW8gQ2VsdGljIE11c2ljLER1byBDaGFtYmVyIE11c2ljLER1byBDaHJpc3RpYW4gTXVzaWMgLyBHb3NwZWwsRHVvIENocmlzdG1hcyBNdXNpYyxEdW8gQ291bnRyeSxEdW8gRmxhbWVuY28sRHVvIEZvbGssRHVvIEd5cHN5LER1byBIaXAgSG9wLER1byBIb25reSBUb25rLER1byBJbmRpZSxEdW8gSXJpc2ggTXVzaWMsRHVvIEl0YWxpYW4gTXVzaWMsRHVvIEphbSxEdW8gSmF6eixEdW8gUmFwLFRyaW8gMjBzLFRyaW8gMzBzLFRyaW8gNDBzLFRyaW8gNTBzLFRyaW8gNjBzLFRyaW8gNzBzLFRyaW8gODBzLFRyaW8gOTBzLFRyaW8gQmx1ZWdyYXNzLFRyaW8gQmx1ZXMsVHJpbyBDZWx0aWMgTXVzaWMsVHJpbyBDaGFtYmVyIE11c2ljLFRyaW8gQ2hyaXN0aWFuIE11c2ljIC8gR29zcGVsLFRyaW8gQ2hyaXN0bWFzIE11c2ljLFRyaW8gQ291bnRyeSxUcmlvIEZsYW1lbmNvLFRyaW8gRm9sayxUcmlvIEd5cHN5LFRyaW8gSG9ua3kgVG9uayxUcmlvIEluZGllLFRyaW8gSXJpc2ggTXVzaWMsVHJpbyBJdGFsaWFuIE11c2ljLFRyaW8gSmFtLFRyaW8gSmF6eixCYW5kIDIwcyxCYWxscm9vbSBNdXNpYyBCYW5kIDIwcyxCbHVlcyBCYW5kIDIwcyxIb25reSBUb25rIEJhbmQgMjBzLEphenogQmFuZCAyMHMsTG91bmdlIEJhbmQgMjBzLFJhZ3RpbWUgQmFuZCAyMHMsRW5zZW1ibGUgMjBzLEJsdWVzIEVuc2VtYmxlIDIwcyxIb25reSBUb25rIEVuc2VtYmxlIDIwcyxKYXp6IEVuc2VtYmxlIDIwcyxSYWd0aW1lIEVuc2VtYmxlIDIwcyxCYWxscm9vbSBNdXNpYyBFbnNlbWJsZSAyMHMsTXVzaWNpYW4gMjBzLEJsdWVzIE11c2ljaWFuIDIwcyxIb25reSBUb25rIE11c2ljaWFuIDIwcyxKYXp6IE11c2ljaWFuIDIwcyxMb3VuZ2UgTXVzaWNpYW4gMjBzLFJhZ3RpbWUgTXVzaWNpYW4gMjBzLEJhbGxyb29tIE11c2ljIE11c2ljaWFuIDIwcyxCYW5kIDMwcyxCYWxscm9vbSBNdXNpYyBCYW5kIDMwcyxCbHVlcyBCYW5kIDMwcyxKYXp6IEJhbmQgMzBzLExvdW5nZSBCYW5kIDMwcyxFbnNlbWJsZSAzMHMsQmx1ZXMgRW5zZW1ibGUgMzBzLEphenogRW5zZW1ibGUgMzBzLEJhbGxyb29tIE11c2ljIEVuc2VtYmxlIDMwcyxNdXNpY2lhbiAzMHMsQmx1ZXMgTXVzaWNpYW4gMzBzLEphenogTXVzaWNpYW4gMzBzLExvdW5nZSBNdXNpY2lhbiAzMHMsQmFsbHJvb20gTXVzaWMgTXVzaWNpYW4gMzBzLEJhbmQgNDBzLEJhbGxyb29tIE11c2ljIEJhbmQgNDBzLEJsdWVzIEJhbmQgNDBzLEphenogQmFuZCA0MHMsTG91bmdlIEJhbmQgNDBzLFN3aW5nIEJhbmQgNDBzLENvdW50cnkgQmFuZCA0MHMsRW5zZW1ibGUgNDBzLEJsdWVzIEVuc2VtYmxlIDQwcyxKYXp6IEVuc2VtYmxlIDQwcyxCYWxscm9vbSBNdXNpYyBFbnNlbWJsZSA0MHMsU3dpbmcgRW5zZW1ibGUgNDBzLENvdW50cnkgRW5zZW1ibGUgNDBzLE11c2ljaWFuIDQwcyxCbHVlcyBNdXNpY2lhbiA0MHMsSmF6eiBNdXNpY2lhbiA0MHMsTG91bmdlIE11c2ljaWFuIDQwcyxCYWxscm9vbSBNdXNpYyBNdXNpY2lhbiA0MHMsQ3Jvb25lciA0MHMsUG9wIE11c2ljaWFuIDQwcyxDb3VudHJ5IE11c2ljaWFuIDQwcyxTd2luZyBNdXNpY2lhbiA0MHMsQmFuZCA1MHMsQmFsbHJvb20gTXVzaWMgQmFuZCA1MHMsQmx1ZXMgQmFuZCA1MHMsSmF6eiBCYW5kIDUwcyxMb3VuZ2UgQmFuZCA1MHMsU3dpbmcgQmFuZCA1MHMsQ291bnRyeSBCYW5kIDUwcyxSb2NrIEJhbmQgNTBzLFJvY2thYmlsbHkgQmFuZCA1MHMsUG9wIEJhbmQgNTBzLEZvbGsgQmFuZCA1MHMsQ2FycmliZWFuIE11c2ljIEJhbmQgNTBzLENhbHlwc28gQmFuZCA1MHMsUiZCIEJhbmQgNTBzLEVuc2VtYmxlIDUwcyxCbHVlcyBFbnNlbWJsZSA1MHMsSmF6eiBFbnNlbWJsZSA1MHMsQmFsbHJvb20gTXVzaWMgRW5zZW1ibGUgNTBzLFN3aW5nIEVuc2VtYmxlIDUwcyxDb3VudHJ5IEVuc2VtYmxlIDUwcyxSb2NrYWJpbGx5IEVuc2VtYmxlIDUwcyxQb3AgRW5zZW1ibGUgNTBzLEZvbGsgRW5zZW1ibGUgNTBzLENhcnJpYmVhbiBNdXNpYyBFbnNlbWJsZSA1MHMsQ2FseXBzbyBFbnNlbWJsZSA1MHMsUiZCIEVuc2VtYmxlIDUwcyxNdXNpY2lhbiA1MHMsQmx1ZXMgTXVzaWNpYW4gNTBzLEphenogTXVzaWNpYW4gNTBzLExvdW5nZSBNdXNpY2lhbiA1MHMsQmFsbHJvb20gTXVzaWMgTXVzaWNpYW4gNTBzLENyb29uZXIgNTBzLFBvcCBNdXNpY2lhbiA1MHMsQ291bnRyeSBNdXNpY2lhbiA1MHMsU3dpbmcgTXVzaWNpYW4gNTBzLFJvY2sgTXVzaWNpYW4gNTBzLFJvY2thYmlsbHkgTXVzaWNpYW4gNTBzLEZvbGsgTXVzaWNpYW4gNTBzLENhcnJpYmVhbiBNdXNpYyBNdXNpY2lhbiA1MHMsQ2FseXBzbyBNdXNpY2lhbiA1MHMsUiZCIE11c2ljaWFuIDUwcyxCYW5kIDYwcyxCYWxscm9vbSBNdXNpYyBCYW5kIDYwcyxCbHVlcyBCYW5kIDYwcyxKYXp6IEJhbmQgNjBzLExvdW5nZSBCYW5kIDYwcyxTb3VsIEJhbmQgNjBzLENvdW50cnkgQmFuZCA2MHMsUm9jayBCYW5kIDYwcyxQb3AgQmFuZCA2MHMsRm9sayBCYW5kIDYwcyxTYWxzYSBCYW5kIDYwcyxXb3JsZCBNdXNpYyBCYW5kIDYwcyxSJkIgQmFuZCA2MHMsRW5zZW1ibGUgNjBzLEJsdWVzIEVuc2VtYmxlIDYwcyxKYXp6IEVuc2VtYmxlIDYwcyxCYWxscm9vbSBNdXNpYyBFbnNlbWJsZSA2MHMsU291bCBFbnNlbWJsZSA2MHMsQ291bnRyeSBFbnNlbWJsZSA2MHMsUG9wIEVuc2VtYmxlIDYwcyxGb2xrIEVuc2VtYmxlIDYwcyxTYWxzYSBFbnNlbWJsZSA2MHMsV29ybGQgTXVzaWMgRW5zZW1ibGUgNjBzLFImQiBFbnNlbWJsZSA2MHMsTXVzaWNpYW4gNjBzLEJsdWVzIE11c2ljaWFuIDYwcyxKYXp6IE11c2ljaWFuIDYwcyxMb3VuZ2UgTXVzaWNpYW4gNjBzLEJhbGxyb29tIE11c2ljIE11c2ljaWFuIDYwcyxQb3AgTXVzaWNpYW4gNjBzLENvdW50cnkgTXVzaWNpYW4gNjBzLFNvdWwgTXVzaWNpYW4gNjBzLFJvY2sgTXVzaWNpYW4gNjBzLEZvbGsgTXVzaWNpYW4gNjBzLFNhbHNhIE11c2ljaWFuIDYwcyxXb3JsZCBNdXNpYyBNdXNpY2lhbiA2MHMsUiZCIE11c2ljaWFuIDYwcyxCYW5kIDcwcyxCbHVlcyBCYW5kIDcwcyxDb3VudHJ5IEJhbmQgNzBzLFJvY2sgQmFuZCA3MHMsUG9wIEJhbmQgNzBzLEZvbGsgQmFuZCA3MHMsU2Fsc2EgLyBNZXJlbmd1ZSBCYW5kIDcwcyxXb3JsZCBNdXNpYyBCYW5kIDcwcyxQdW5rIEJhbmQgNzBzLFNvdXRoZXJuIFJvY2sgQmFuZCA3MHMsTWV0YWwgQmFuZCA3MHMsUmVnZ2FlIEJhbmQgNzBzLEVuc2VtYmxlIDcwcyxCbHVlcyBFbnNlbWJsZSA3MHMsQ291bnRyeSBFbnNlbWJsZSA3MHMsUG9wIEVuc2VtYmxlIDcwcyxGb2xrIEVuc2VtYmxlIDcwcyxTYWxzYSAvIE1lcmVuZ3VlIEVuc2VtYmxlIDcwcyxXb3JsZCBNdXNpYyBFbnNlbWJsZSA3MHMsTXVzaWNpYW4gNzBzLEJsdWVzIE11c2ljaWFuIDcwcyxDb3VudHJ5IE11c2ljaWFuIDcwcyxSb2NrIE11c2ljaWFuIDcwcyxQb3AgTXVzaWNpYW4gNzBzLEZvbGsgTXVzaWNpYW4gNzBzLFNhbHNhIC8gTWVyZW5ndWUgTXVzaWNpYW4gNzBzLFdvcmxkIE11c2ljIE11c2ljaWFuIDcwcyxQdW5rIE11c2ljaWFuIDcwcyxTb3V0aGVybiBSb2NrIE11c2ljaWFuIDcwcyxNZXRhbCBNdXNpY2lhbiA3MHMsUmVnZ2FlIE11c2ljaWFuIDcwcyxCYW5kIDgwcyxFbGVjdHJvIEJhbmQgODBzLENvdW50cnkgQmFuZCA4MHMsUm9jayBCYW5kIDgwcyxQb3AgQmFuZCA4MHMsUiZCIEJhbmQgODBzLFNhbHNhIC8gTWVyZW5ndWUgQmFuZCA4MHMsUHVuayBCYW5kIDgwcyxNZXRhbCBCYW5kIDgwcyxFbnNlbWJsZSA4MHMsQ291bnRyeSBFbnNlbWJsZSA4MHMsUG9wIEVuc2VtYmxlIDgwcyxTYWxzYSAvIE1lcmVuZ3VlIEVuc2VtYmxlIDgwcyxXb3JsZCBNdXNpYyBFbnNlbWJsZSA4MHMsTXVzaWNpYW4gODBzLENvdW50cnkgTXVzaWNpYW4gODBzLFJvY2sgTXVzaWNpYW4gODBzLFBvcCBNdXNpY2lhbiA4MHMsUiZCIE11c2ljaWFuIDgwcyxTYWxzYSAvIE1lcmVuZ3VlIE11c2ljaWFuIDgwcyxQdW5rIE11c2ljaWFuIDgwcyxNZXRhbCBNdXNpY2lhbiA4MHMsSGlwIEhvcCBNdXNpY2lhbiA4MHMsQmFuZCA5MHMsRWxlY3RybyBCYW5kIDkwcyxDb3VudHJ5IEJhbmQgOTBzLFJvY2sgQmFuZCA5MHMsQWx0ZXJuYXRpdmUgQmFuZCA5MHMsSW5kaWUgQmFuZCA5MHMsR3J1bmdlIEJhbmQgOTBzLFBvcCBCYW5kIDkwcyxSJkIgQmFuZCA5MHMsU2Fsc2EgQmFuZCA5MHMsUHVuayBCYW5kIDkwcyxNZXRhbCBCYW5kIDkwcyxFbnNlbWJsZSA5MHMsQ291bnRyeSBFbnNlbWJsZSA5MHMsUG9wIEVuc2VtYmxlIDkwcyxTYWxzYSBFbnNlbWJsZSA5MHMsTXVzaWNpYW4gOTBzLENvdW50cnkgTXVzaWNpYW4gOTBzLFJvY2sgTXVzaWNpYW4gOTBzLFBvcCBNdXNpY2lhbiA5MHMsUiZCIE11c2ljaWFuIDkwcyxTYWxzYSAvIE1lcmVuZ3VlIE11c2ljaWFuIDkwcyxQdW5rIE11c2ljaWFuIDkwcyxNZXRhbCBNdXNpY2lhbiA5MHMsSGlwIEhvcCBNdXNpY2lhbiA5MHMsQWx0ZXJuYXRpdmUgTXVzaWNpYW4gOTBzLEluZGllIE11c2ljaWFuIDkwcyxHcnVuZ2UgTXVzaWNpYW4gOTBzLEFmcmljYW4gTXVzaWMgQmFuZCxBZnJpY2FuIE11c2ljIERKLEFmcmljYW4gTXVzaWMgTXVzaWNpYW4sQWZyaWNhbiBNdXNpYyBFbnNlbWJsZSxBbHRlcm5hdGl2ZSBCYW5kICxBbHRlcm5hdGl2ZSBNZXRhbCBCYW5kLEFsdGVybmF0aXZlIFJvY2sgQmFuZCxBbHRlcm5hdGl2ZSBESixBbHRlcm5hdGl2ZSBEYW5jZSBESixBbHRlcm5hdGl2ZSBFbGVjdHJvbmljIERKLEFsdGVybmF0aXZlIEhvdXNlIC8gVGVjaG5vIERKLEFsdGVybmF0aXZlIEluZHVzdHJpYWwgREosQWx0ZXJuYXRpdmUgTXVzaWNpYW4sQWx0ZXJuYXRpdmUgTWV0YWwgTXVzaWNpYW4sQWx0ZXJuYXRpdmUgUm9jayBNdXNpY2lhbixCYW5kIEFtYmllbnQsREogQW1iaWVudCxFbnNlbWJsZSBBbWJpZW50LEFtYmllbnQgTXVzaWNpYW4sU2xheWVyLEJhbGxyb29tIE11c2ljIEJhbmQsQmFsbHJvb20gTXVzaWMgRW5zZW1ibGUsQmFsbHJvb20gTXVzaWMgTXVzaWNpYW4sQmFuZCBCbHVlZ3Jhc3MsRW5zZW1ibGUgQmx1ZWdyYXNzLE11c2ljaXN0YSBCbHVlZ3Jhc3MsQmFuZCBCbHVlcyxCYW5kIEJsdWVzIFJvY2ssQmFuZCBDb3VudHJ5IEJsdWVzLEJsdWVzIE11c2ljaWFuLEJsdWVzIFJvY2sgTXVzaWNpYW4sQ291bnRyeSBCbHVlcyBNdXNpY2lhbixFbnNlbWJsZSBCbHVlcyxFbnNlbWJsZSBCbHVlcyBSb2NrLEVuc2VtYmxlIENvdW50cnkgQmx1ZXMsQnJhemlsaWFuIE11c2ljIEJhbmQsQnJhemlsaWFuIE11c2ljIERKLEJyYXppbGlhbiBNdXNpYyBFbnNlbWJsZSxDYXJyaWJlYW4gTXVzaWMgQmFuZCxDYXJyaWJlYW4gTXVzaWMgREosQ2FycmliZWFuIE11c2ljIEVuc2VtYmxlLEJhbmQgQ2FseXBzbyxESiBDYWx5cHNvLEVuc2VtYmxlIENhbHlwc28sQ2VsdGljIE11c2ljIEJhbmQsQ2VsdGljIE11c2ljIEVuc2VtYmxlLENlbHRpYyBNdXNpYyBNdXNpY2lhbixCYW5kIENlbHRpYyBGb2xrLEVuc2VtYmxlIENlbHRpYyBGb2xrLENlbHRpYyBGb2xrIE11c2ljaWFuLENoYW1iZXIgTXVzaWMgQmFuZCxDaGFtYmVyIE11c2ljIEVuc2VtYmxlLEJhbmQgQ2hyaXN0aWFuIE11c2ljIC8gR29zcGVsLEVuc2VtYmxlIENocmlzdGlhbiBNdXNpYyAvIEdvc3BlbCxNdXNpY2lhbiBDaHJpc3RpYW4gTXVzaWMgLyBHb3NwZWwsQmFuZCBDaHJpc3RpYW4gUm9jayxFbnNlbWJsZSBDaHJpc3RpYW4gUm9jayxNdXNpY2lhbiBDaHJpc3RpYW4gUm9jayxCYW5kIENocmlzdGlhbiBNZXRhbCxFbnNlbWJsZSBDaHJpc3RpYW4gTWV0YWwsTXVzaWNpYW4gQ2hyaXN0aWFuIE1ldGFsLEJhbmQgR29zcGVsIDIwcyxFbnNlbWJsZSBHb3NwZWwgMjBzLEJhbmQgR29zcGVsIDMwcyxFbnNlbWJsZSBHb3NwZWwgMzBzLEJhbmQgR29zcGVsIDQwcyxFbnNlbWJsZSBHb3NwZWwgNDBzLEJhbmQgR29zcGVsIDUwcyxFbnNlbWJsZSBHb3NwZWwgNTBzLENocmlzdG1hcyBNdXNpYyBCYW5kLENocmlzdG1hcyBNdXNpYyBNdXNpY2lhbixDaHJpc3RtYXMgTXVzaWMgRW5zZW1ibGUsQ2xhc3NpY2FsIE11c2ljIEJhbmQsQ2xhc3NpY2FsIE11c2ljIE11c2ljaWFuLENsYXNzaWNhbCBNdXNpYyBFbnNlbWJsZSxCYW5kIENvdW50cnksQ291bnRyeSBNdXNpY2lhbixESiBDb3VudHJ5LEVuc2VtYmxlIENvdW50cnksQmFuZCBDb3VudHJ5IFJvY2ssQ291bnRyeSBSb2NrIE11c2ljaWFuLERKIENvdW50cnkgUm9jayxFbnNlbWJsZSBDb3VudHJ5IFJvY2ssQmFuZCBDb3VudHJ5IFBvcCxDb3VudHJ5IFBvcCBNdXNpY2lhbixESiBDb3VudHJ5IFBvcCxFbnNlbWJsZSBDb3VudHJ5IFBvcCxDdWJhbiBNdXNpYyBCYW5kLEN1YmFuIE11c2ljIERKLEN1YmFuIE11c2ljIEVuc2VtYmxlLEJhbmQgRGlzY28gRGFuY2UsREogRGlzY28gRGFuY2UsRW5zZW1ibGUgRGlzY28gRGFuY2UsQmFuZCBFbGVjdHJvICxESiBFbGVjdHJvLEJhbmQgRmxhbWVuY28sRmxhbWVuY28gTXVzaWNpYW4sRW5zZW1ibGUgRmxhbWVuY28sQmFuZCBGb2xrLEZvbGsgTXVzaWNpYW4sRW5zZW1ibGUgRm9sayxCYW5kIEZvbGsgUm9jayxGb2xrIFJvY2sgTXVzaWNpYW4sRW5zZW1ibGUgRm9sayBSb2NrLEJhbmQgSXJpc2ggRm9sayxJcmlzaCBGb2xrIE11c2ljaWFuLEVuc2VtYmxlIElyaXNoIEZvbGssQmFuZCBGb2xrIE1ldGFsLEZvbGsgTWV0YWwgTXVzaWNpYW4sRW5zZW1ibGUgRm9sayBNZXRhbCxCYW5kIEZvbGsgQmx1ZXMsRm9sayBCbHVlcyBNdXNpY2lhbixFbnNlbWJsZSBGb2xrIEJsdWVzLEJhbmQgRnVuayxESiBGdW5rLEVuc2VtYmxlIEZ1bmssRnVuayBNdXNpY2lhbixCYW5kIEZ1bmsgUm9jayxESiBGdW5rIFJvY2ssRW5zZW1ibGUgRnVuayBSb2NrLEZ1bmsgUm9jayBNdXNpY2lhbixCYW5kIEZ1c2lvbixFbnNlbWJsZSBGdXNpb24sRnVzaW9uIE11c2ljaWFuLEJhbmQgR3JlZWsgTXVzaWMsRW5zZW1ibGUgR3JlZWsgTXVzaWMsR3JlZWsgTXVzaWMgTnVzaWNpYW4sQmFuZCBHcm9vdmUsREogR3Jvb3ZlLEVuc2VtYmxlIEdyb292ZSxHcm9vdmUgTXVzaWNpYW4sQmFuZCBHcnVuZ2UsR3J1bmdlIE11c2ljaWFuLEJhbmQgR3lwc3ksR3lwc3kgTXVzaWNpYW4sRW5zZW1ibGUgR3lwc3ksQmFuZCBIYXdhaWlhbiBNdXNpYyxFbnNlbWJsZSBIYXdhaWlhbiBNdXNpYyxIYXdhaWlhbiBNdXNpYyBNdXNpY2lhbixESiBIaXAgSG9wLERKIFJhcCxIaXAgSG9wIE11c2ljaWFuLFJhcCBNdXNpY2lhbixCYW5kIEhvbmt5IFRvbmssRW5zZW1ibGUgSG9ua3kgVG9uayxIb25reSBUb25rIE11c2ljaWFuLERKIEhvdXNlIC8gVGVjaG5vLEJhbmQgSW5kaWUsRW5zZW1ibGUgSW5kaWUsSW5kaWUgTXVzaWNpYW4sQmFuZCBJbmRpZSBSb2NrLEVuc2VtYmxlIEluZGllIFJvY2ssSW5kaWUgUm9jayBNdXNpY2lhbixCYW5kIEluZHVzdHJpYWwsREogSW5kdXN0cmlhbCxFbnNlbWJsZSBJbmR1c3RyaWFsLEluZHVzdHJpYWwgTXVzaWNpYW4sQmFuZCBJbmR1c3RyaWFsIFJvY2ssREogSW5kdXN0cmlhbCBSb2NrLEVuc2VtYmxlIEluZHVzdHJpYWwgUm9jayxJbmR1c3RyaWFsIFJvY2sgTXVzaWNpYW4sQmFuZCBJbmR1c3RyaWFsIE1ldGFsLERKIEluZHVzdHJpYWwgTWV0YWwsRW5zZW1ibGUgSW5kdXN0cmlhbCBNZXRhbCxJbmR1c3RyaWFsIE1ldGFsIE11c2ljaWFuLEJhbmQgRWxlY3RybyBJbmR1c3RyaWFsLERKIEVsZWN0cm8gSW5kdXN0cmlhbCxFbnNlbWJsZSBFbGVjdHJvIEluZHVzdHJpYWwsRWxlY3RybyBJbmR1c3RyaWFsIE11c2ljaWFuLEJhbmQgSXJpc2ggTXVzaWMsRW5zZW1ibGUgSXJpc2ggTXVzaWMsSXJpc2ggTXVzaWMgTXVzaWNpYW4sQmFuZCBJdGFsaWFuIE11c2ljLERKIEl0YWxpYW4gTXVzaWMsRW5zZW1ibGUgSXRhbGlhbiBNdXNpYyxJdGFsaWFuIE11c2ljIE11c2ljaWFuLEJhbmQgSmFtLEVuc2VtYmxlIEphbSxKYW0gTXVzaWNpYW4sQmFuZCBKYXp6LEphenogTXVzaWNpYW4sRW5zZW1ibGUgSmF6eixCYW5kIExhdGluIE11c2ljLERKIExhdGluIE11c2ljLEVuc2VtYmxlIExhdGluIE11c2ljLExhdGluIE11c2ljIE11c2ljaWFuLEJhbmQgTG91bmdlLERKIExvdW5nZSxFbnNlbWJsZSBMb3VuZ2UsTG91bmdlIE11c2ljaWFuLEJhbmQgTWV0YWwsTWV0YWwgTXVzaWNpYW4sQmFuZCBIZWF2eSBNZXRhbCxIZWF2eSBNZXRhbCBNdXNpY2lhbixCYW5kIE1pZGRsZSBFYXN0ZXJuIE11c2ljLEVuc2VtYmxlIE1pZGRsZSBFYXN0ZXJuIE11c2ljLE1pZGRsZSBFYXN0ZXJuIE11c2ljIE11c2ljaWFuLEJhbmQgTmV3IEFnZSxFbnNlbWJsZSBOZXcgQWdlLE5ldyBBZ2UgTXVzaWNpYW4sQmFuZCBQb2xrYSxFbnNlbWJsZSBQb2xrYSxQb2xrYSBNdXNpY2lhbixCYW5kIFBvcCxESiBQb3AsRW5zZW1ibGUgUG9wLFBvcCBNdXNpY2lhbixCYW5kIFBvcCBSb2NrLERKIFBvcCBSb2NrLEVuc2VtYmxlIFBvcCBSb2NrLFBvcCBSb2NrIE11c2ljaWFuLEJhbmQgSXRhbGlhbiBNdXNpYyxESiBJdGFsaWFuIFBvcCxFbnNlbWJsZSBJdGFsaWFuIFBvcCxJdGFsaWFuIFBvcCBNdXNpY2lhbixCYW5kIFB1bmssQmFuZCBQdW5rIFJvY2ssUHVuayBNdXNpY2lhbixQdW5rIFJvY2sgTXVzaWNpYW4sQmFuZCBSJkIsREogUiZCLEVuc2VtYmxlIFImQixSJkIgTXVzaWNpYW4sQmFuZCBSYWd0aW1lLEVuc2VtYmxlIFJhZ3RpbWUsUmFndGltZSBNdXNpY2lhbixCYW5kIFJlZ2dhZSxESiBSZWdnYWUsRW5zZW1ibGUgUmVnZ2FlLFJlZ2dhZSBNdXNpY2lhbixCYW5kIFJvY2ssREogUm9jayxFbnNlbWJsZSBSb2NrLFJvY2sgTXVzaWNpYW4sQmFuZCBIYXJkIFJvY2ssREogSGFyZCBSb2NrLEVuc2VtYmxlIEhhcmQgUm9jayxIYXJkIFJvY2sgTXVzaWNpYW4sQmFuZCBSb2NrYWJpbGx5LERKIFJvY2thYmlsbHksRW5zZW1ibGUgUm9ja2FiaWxseSxSb2NrYWJpbGx5IE11c2ljaWFuLEJhbmQgU2Fsc2EgLyBNZXJlbmd1ZSAsREogU2Fsc2EgLyBNZXJlbmd1ZSAsRW5zZW1ibGUgU2Fsc2EgLyBNZXJlbmd1ZSAsU2Fsc2EgLyBNZXJlbmd1ZSBNdXNpY2lhbixCYW5kIFNjaGxhZ2VyLFNjaGxhZ2VyIE11c2ljaWFuLEVuc2VtYmxlIFNjaGxhZ2VyLEJhbmQgU2thLFNrYSBNdXNpY2lhbixFbnNlbWJsZSBTa2EsQmFuZCBTb3VsLFNvdWwgTXVzaWNpYW4sRW5zZW1ibGUgU291bCxCYW5kIFNvdXRoZXJuIFJvY2ssRW5zZW1ibGUgU291dGhlcm4gUm9jayxTb3V0aGVybiBSb2NrIE11c2ljaWFuLEJhbmQgU3VyZiAvIEJlYWNoLERKIFN1cmYgLyBCZWFjaCxFbnNlbWJsZSBTdXJmIC8gQmVhY2gsU3VyZiAvIEJlYWNoIE11c2ljaWFuLEJhbmQgU3VyZiBSb2NrLFN1cmYgUm9jayBNdXNpY2lhbixCYW5kIFN3aW5nLEVuc2VtYmxlIFN3aW5nLEJhbmQgVGFuZ28sRW5zZW1ibGUgVGFuZ28sVGFuZ28gTXVzaWNpYW4sQmFuZCBUaWNpbmVzZSBNdXNpYyxFbnNlbWJsZSBUaWNpbmVzZSBNdXNpYyxUaWNpbmVzZSBNdXNpYyBNdXNpY2lhbixCYW5kIEZvbGtzeSBNdXNpYyxFbnNlbWJsZSBGb2xrc3kgTXVzaWMsRm9sa3N5IE11c2ljIE11c2ljaWFuLEJhbmQgV29ybGQgTXVzaWMsRW5zZW1ibGUgV29ybGQgTXVzaWMsV29ybGQgTXVzaWMgTXVzaWNpYW4sQXByZXMgU2tpLERKIEFwcmVzIFNraSxCYW5kIEFwcmVzIFNraSxDaHJpc3RtYXMsQ29ycG9yYXRlIEV2ZW50LFdlZGRpbmcsQ2VyZW1vbnksUmVsaWdpb3VzIENlcmVtb255LENsdWIgRXZlbnQsU2Vhc29uYWwgRXZlbnQsUGFydHkgZm9yIEtpZHMsRmVzdGl2YWwsUGFydHksQ29ycG9yYXRlIEV2ZW50IEJhbmQsV2VkZGluZyBCYW5kLENlcmVtb255IEJhbmQsQ2x1YiBFdmVudCBCYW5kLFNlYXNvbmFsIEV2ZW50IEJhbmQsUGFydHkgZm9yIEtpZHMgQmFuZCxGZXN0aXZhbCBCYW5kLFBhcnR5IEJhbmQsQ29ycG9yYXRlIEV2ZW50IERKLFdlZGRpbmcgREosQ2x1YiBFdmVudCBESixTZWFzb25hbCBFdmVudCBESixQYXJ0eSBmb3IgS2lkcyBESixGZXN0aXZhbCBESixQYXJ0eSBESixDb3Jwb3JhdGUgRXZlbnQgRW5zZW1ibGUsQ29ycG9yYXRlIEV2ZW50IEVudGVydGFpbmVyLENvcnBvcmF0ZSBFdmVudCBNYWdpY2lhbixDb3Jwb3JhdGUgRXZlbnQgTXVzaWNpYW4sQ29ycG9yYXRlIEV2ZW50IFN0YW5kLVVwIENvbWVkaWFuLENvcnBvcmF0ZSBFdmVudCBTaW5nZXIsQ29ycG9yYXRlIEV2ZW50IENvbWVkaWFuLENvcnBvcmF0ZSBFdmVudCBDcm9vbmVyLENvcnBvcmF0ZSBFdmVudCBEdW8sQ29ycG9yYXRlIEV2ZW50IENsYXNzaWNhbCBEdW8sQ29ycG9yYXRlIEV2ZW50IEthcmFva2UsQ29ycG9yYXRlIEV2ZW50IFByZXNlbnRlcixDb3Jwb3JhdGUgRXZlbnQgQ29uanVyZXIsQ29ycG9yYXRlIEV2ZW50IFRyaW8sQ29ycG9yYXRlIEV2ZW50IFN0cmluZyBUcmlvLENvcnBvcmF0ZSBFdmVudCBTdHJpbmcgUXVhcnRldHQsV2VkZGluZyBFbnNlbWJsZSxXZWRkaW5nIE11c2ljaWFuLFdlZGRpbmcgSGFycGlzdCxXZWRkaW5nIFNpbmdlcixXZWRkaW5nIENob2lyLFdlZGRpbmcgQ3Jvb25lcixXZWRkaW5nIER1byxXZWRkaW5nIENsYXNzaWNhbCBEdW8sV2VkZGluZyBGaXJlIEp1Z2dsZXIsV2VkZGluZyBLYXJhb2tlLFdlZGRpbmcgT25lLU1hbiBCYW5kLFdlZGRpbmcgT25lbWFuIEJhbmQsV2VkZGluZyBQaWFuaXN0LFdlZGRpbmcgS2V5Ym9hcmQgcGxheWVyLFdlZGRpbmcgVHJpbyxXZWRkaW5nIFN0cmluZyBUcmlvLFdlZGRpbmcgU3RyaW5nIFF1YXJ0ZXR0LENlcmVtb255IEVuc2VtYmxlLENlcmVtb255IE11c2ljaWFuLENlcmVtb255IEJyYXNzIEJhbmQsQ2VyZW1vbnkgSGFycGlzdCxDZXJlbW9ueSBTaW5nZXIsQ2VyZW1vbnkgQ2hvaXIsQ2VyZW1vbnkgQ3Jvb25lcixDZXJlbW9ueSBEdW8sQ2VyZW1vbnkgQ2xhc3NpY2FsIER1byxDZXJlbW9ueSBQaWFuaXN0LENlcmVtb255IFN0cmluZyBRdWFydGV0dCxDZXJlbW9ueSBLZXlib2FyZCBwbGF5ZXIsQ2VyZW1vbnkgVHJpbyxDZXJlbW9ueSBTdHJpbmcgVHJpbyxSZWxpZ2lvdXMgQ2VyZW1vbnkgRW5zZW1ibGUsUmVsaWdpb3VzIENlcmVtb255IE11c2ljaWFuLFJlbGlnaW91cyBDZXJlbW9ueSBIYXJwaXN0LFJlbGlnaW91cyBDZXJlbW9ueSBTaW5nZXIsUmVsaWdpb3VzIENlcmVtb255IENob2lyLFJlbGlnaW91cyBDZXJlbW9ueSBDbGFzc2ljYWwgRHVvLFJlbGlnaW91cyBDZXJlbW9ueSBQaWFuaXN0LFJlbGlnaW91cyBDZXJlbW9ueSBTdHJpbmcgUXVhcnRldHQsUmVsaWdpb3VzIENlcmVtb255IEtleWJvYXJkIHBsYXllcixSZWxpZ2lvdXMgQ2VyZW1vbnkgU3RyaW5nIFRyaW8sQ2x1YiBFdmVudCBFbnNlbWJsZSxDbHViIEV2ZW50IEVudGVydGFpbmVyLENsdWIgRXZlbnQgTWFnaWNpYW4sQ2x1YiBFdmVudCBNdXNpY2lhbixDbHViIEV2ZW50IFN0YW5kLXVwIENvbWVkaWFuLENsdWIgRXZlbnQgU2luZ2VyLENsdWIgRXZlbnQgQ29tZWRpYW4sQ2x1YiBFdmVudCBDcm9vbmVyLENsdWIgRXZlbnQgRHVvLENsdWIgRXZlbnQgT25lLU1hbiBCYW5kLENsdWIgRXZlbnQgT25lbWFuIEJhbmQsQ2x1YiBFdmVudCBQaWFuaXN0LENsdWIgRXZlbnQgUHJlc2VudGVyLENsdWIgRXZlbnQgQ29uanVyZXIsQ2x1YiBFdmVudCBSYXBwZXIsQ2x1YiBFdmVudCBJbXBlcnNvbmF0b3IsQ2x1YiBFdmVudCBLZXlib2FyZCBwbGF5ZXIsQ2x1YiBFdmVudCBUcmlvLFNlYXNvbmFsIEV2ZW50IEVuc2VtYmxlLFNlYXNvbmFsIEV2ZW50IE11c2ljaWFuLFBhcnR5IGZvciBLaWRzIEVudGVydGFpbmVyLFBhcnR5IGZvciBLaWRzIE1hZ2ljaWFuLFBhcnR5IGZvciBLaWRzIEJhbGxvb24gVHdpc3RlcixQYXJ0eSBmb3IgS2lkcyBDbG93bixQYXJ0eSBmb3IgS2lkcyBGYWNlIFBhaW50ZXIsUGFydHkgZm9yIEtpZHMgUGFydHkgSnVnZ2xlcixQYXJ0eSBmb3IgS2lkcyBQYXJ0eSBDb25qdXJlcixGZXN0aXZhbCBFbnNlbWJsZSxGZXN0aXZhbCBNdXNpY2lhbixGZXN0aXZhbCBQcmVzZW50ZXIsUGFydHkgRW5zZW1ibGUsUGFydHkgRW50ZXJ0YWluZXIsUGFydHkgTWFnaWNpYW4sUGFydHkgTXVzaWNpYW4sUGFydHkgU2luZ2VyLFBhcnR5IENyb29uZXIsUGFydHkgRHVvLFBhcnR5IEZpcmUgSnVnZ2xlcixQYXJ0eSBKdWdnbGVyLFBhcnR5IE9uZS1NYW4gQmFuZCxQYXJ0eSBPbmVtYW4gQmFuZCxQYXJ0eSBDb25qdXJlcixQYXJ0eSBSYXBwZXIsUGFydHkgSW1wZXJzb25hdG9yLFBhcnR5IEtleWJvYXJkIHBsYXllcixQYXJ0eSBUcmlvLFRyaWJ1dGUgQmVhdGxlcyxUcmlidXRlIFBpbmsgRmxveWQsVHJpYnV0ZSBSb2xsaW5nIFN0b25lcyxUcmlidXRlIFJvY2ssVHJpYnV0ZSBSb2NrIEl0YWxpYW4sVHJpYnV0ZSBJdGFsaWFuIE11c2ljLENvdmVyIFZhc2NvIFJvc3NpLENvdmVyIExpZ2FidWUsQ292ZXIgRWx2aXMgUHJlc2xleSxDb3ZlciBRdWVlbixDb3ZlciBCZWF0bGVzLENvdmVyIFBpbmsgRmxveWQsQ292ZXIgUm9sbGluZyBTdG9uZXMsQ292ZXIgRXJpYyBDbGFwdG9uLENvdmVyIEFkZWxlLENvdmVyIFN0ZXZpZSBXb25kZXIsQ292ZXIgQUMvREMsQ292ZXIgTGVkIFplcHBlbGluLENvdmVyIEZyYW5rIFNpbmF0cmEsQ292ZXIgVGluYSBUdXJuZXIsQ292ZXIgRWx0b24gSm9obixDb3ZlciBMZW5ueSBLcmF2aXR6LENvdmVyIE11c2UsQ292ZXIgQ29sZHBsYXksQ292ZXIgQW15IFdpbmVob3VzZSxDb3ZlciBDaHVjayBCZXJyeSxDb3ZlciBVMixDb3ZlciBKYW1lcyBCcm93biwgRHVvIENvdmVyLCBUcmlvIENvdmVyLCBCaXJ0aGRheSBESiwgQmlydGhkYXkgQmFuZA==
ch